Challenge Title:
PINK
terest
Hostess: Bridget aka bfinlay
Keyword: HYCCT1303
Date: Thursday, October 3, 2013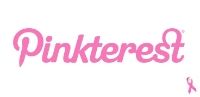 Hello! It's Day 3 of our HYCCT challenges, I hope you're having fun! It's time to check out some fabulous inspiration from Pinterest, all in gorgeous shades of HOPEFUL PINK ! All you have to do is choose one of the photo's below to inspire your card and then tell us which one it is in your description - and we would LOVE to hear the details of why and how it inspired you too!
Paint Me Pink
Little Pink Shop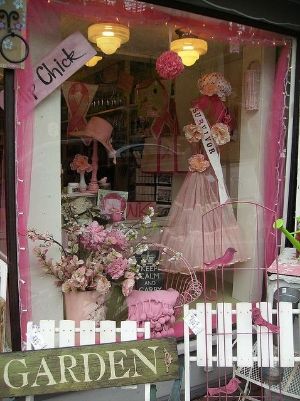 A Pink Goodnight
Frame It Pink
Yummy Pink Ombre
Fresh Pink Rain
Thank you again for joining us, and see the details below for sending in your cards.
VIEW THE GALLERY FOR THIS CHALLENGE
HERE
View the Hope You Can Cling To Gallery
HERE
View the Hope You Can Cling To Master Challenge Thread
HERE
UPLOADING INSTRUCTIONS:
1. All Hope You Can Cling To Challenge Entries must be uploaded to the
Hope You Can Cling To Gallery
, with the specific challenge keyword, no later than November 7th, 2013 at 12:00 Noon Central Time to be eligible for our fabulous prizes! Post a link to your entry in this thread.
2. You may not combine challenges, but you are welcome to create multiple cards for each challenge.
3. Please remember to put in the correct keyword when uploading your image. Copying and pasting the challenge keyword is recommended to avoid typos.
4. Please package all challenge entries with an envelope, protected with a clear plastic bag and mail them to our partner at the UT MD Anderson Cancer Center to benefit patients being treated for breast cancer and their family. We would like for them to receive cards throughout the month of October, but we understand if you'd like to mail all your cards at once.
5. Since these cards will be used by visitors for patients, most should be blank inside, but feel free to send cards with messages of hope for the patients in addition to your challenge cards!
The Department of Volunteer Services – Unit 115
Attn: Maggi Suttles
UT MD Anderson Cancer Center
1515 Holcombe Boulevard
Houston, TX 77030
(Please note - because MD Anderson is part of the State of Texas, they ask that no religious sentiments be used on cards sent to the Cancer Center)
Thank you so much for participating in this card drive!
And thank you to my fabulous sample makers, Lydia (understandblue), Lee (LuvLee), Lori (LMcAree), Jennifer (nillysilly_ol'bear), Kelli (KellilJo), Holly (hbrown) and Dina (dini):
Attachment 282103
Attachment 282408
Attachment 282409
Attachment 282410
Attachment 282734
Attachment 282735
Attachment 282736
Attachment 282797